5 Reasons to Buy a Loft in St. Petersburg FL
Posted by Joshua Gorsuch on Wednesday, November 10, 2021 at 9:53 AM
By Joshua Gorsuch / November 10, 2021
Comment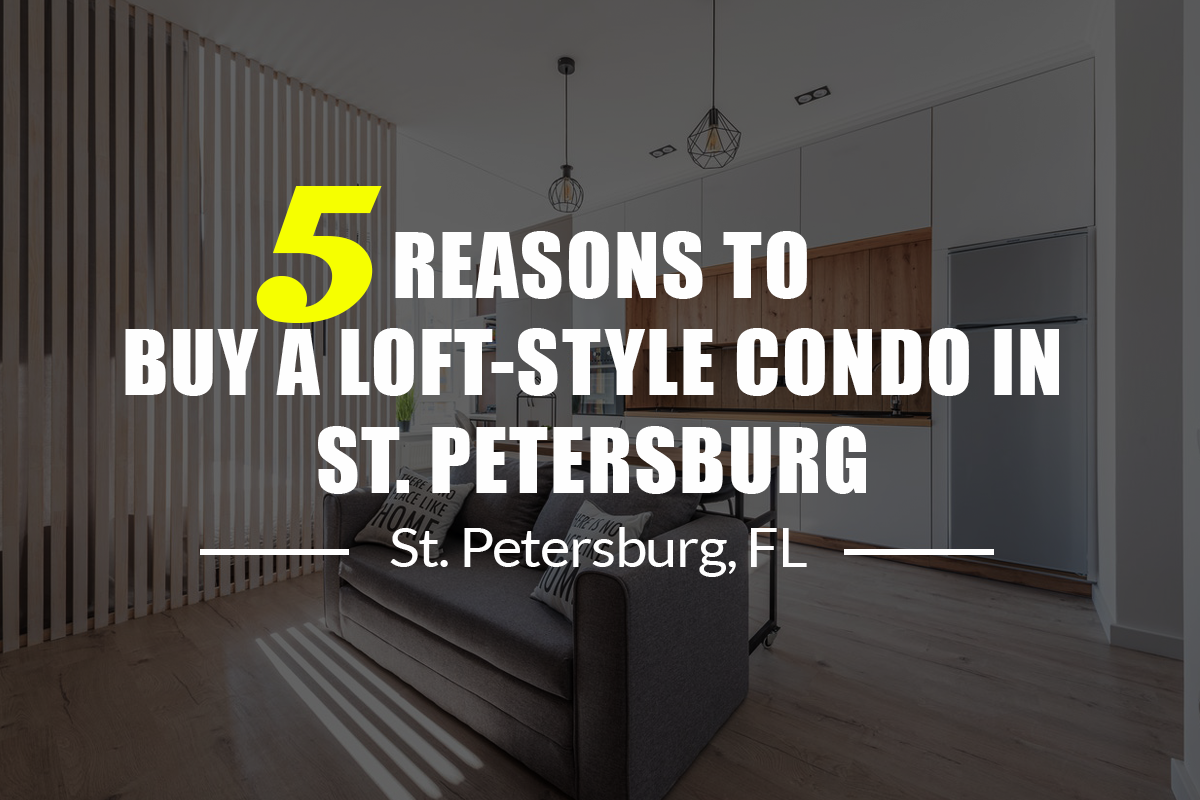 Lofts and loft-style condos have a reputation for being the preferred living space of artists, musicians, writers, or anybody working in a creative field. But with remote work being significantly more commonplace and the industrial look overall being a red hot interior design trend right now, lofts have become highly sought-after by almost any condo buyer looking for something unique.
So if you find yourself in the market for a new place to live in St. Petersburg and you're considering a condo, here are 5 reasons you may want to opt for a loft-style unit:
The Interior Design Opportunities
Lofts typically have wide open layouts and floor plans, allowing for some pretty unique interior design touches. For interior design enthusiasts, this means you can really get creative and have your space truly fit your individual lifestyle.
Less Noise From Neighbors?
This will of course depend on each individual building but most lofts have higher ceilings that help keep outside noise a bit further away from your ears, which can be a big deal for anybody living in a condo or loft building. Converted warehouses or factories sometimes even have concrete walls and floors that muffle sound, although you won't find too many warehouse loft conversions here in St. Petersburg.
Hip / Trendy Locations
Thanks to their ties to former industrial spaces, lofts and loft-style condos tend to be located in the coolest parts of town that have since been redeveloped and offer residents a close proximity to eccentric coffee shops, boutique shops, restaurants, and possibly even entertainment venues.
In the market for condo in St. Petersburg, FL? Search St. Petersburg lofts and loft-style condos, or contact

Joshua Gorsuch, St. Petersburg's local condo expert, for all your home buying & selling needs!
Lots of Natural Light
Large, industrial size windows commonly found in a loft mean ample natural light, and more light is usually a good thing in the eyes of most home and condo buyers. This of course is dependent on each individual building, but if we're just talking about lofts in general, factory-size windows are absolutely a reason you'll love living in a loft-style condo.
Plenty of Bike Storage
Given St. Petersburg is one of the bike-friendliest cities in the country, having a secure place to store your bike is crucial for many condo buyers. And with so much open / flexible space, lofts are ideal for home owners who love to take a ride or use a bike and their primary mode of transportation.