Best Art Galleries in St. Petersburg, FL [2022 Edition]
Posted by Joshua Gorsuch on Tuesday, February 8, 2022 at 10:22 AM
By Joshua Gorsuch / February 8, 2022
Comment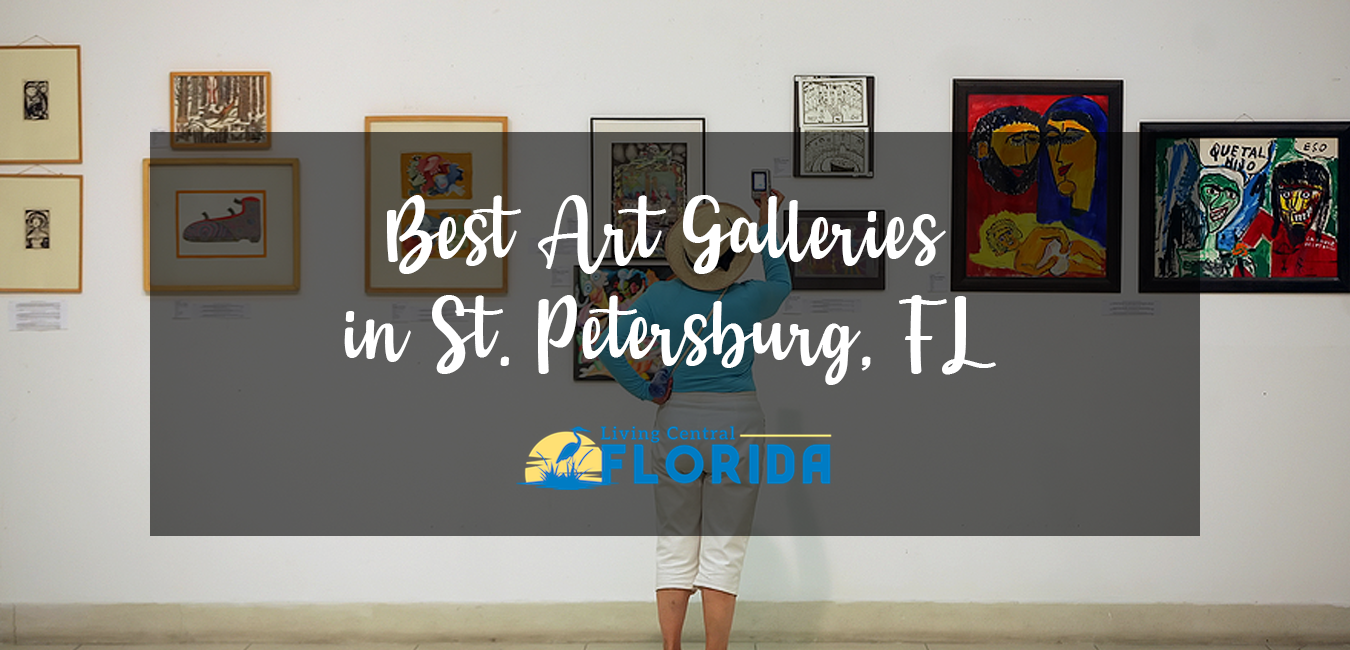 A lot of people come to St Pete for its beaches, but the area also boasts a strong artistic and culture scene. Here are some of the best art galleries in St Petersburg:
MIZE
689 Dr M.L.K. Jr St N unit c, St. Petersburg, FL 33701 | Instagram
MIZE is an art gallery located in St Pete's Historic Uptown neighborhood that commonly showcases local artists. The gallery features monthly exhibits and themes, including "Decades" and "Community Garden".
St. Pete ArtWorks
2604 Central Ave, St. Petersburg, FL 33712 | Instagram
St Pete ArtWorks is found in Downtown St Pete. This cooperative art gallery features around two-dozen local artists. They all have designated wall space and help keep the gallery open six days a week. The artist of the month is featured in a reception during Second Saturday Art Walk.
Woodfield Fine Art
2323 Central Ave, St. Petersburg, FL 33713 | Website
Woodfield Fine Art is a gallery located on St Pete's Central Avenue. The space is open during select days of the week, plus late into the evening during the Second Saturday Art Walk. The gallery showcases select regional artists. While some of the artists are well-established in the industry, there are also some new to showcasing their artwork in a gallery.
Did you know Historic Kenwood is one of St. Petersburg's "artsiest" neighborhoods? Search available homes for sale in Historic Kenwood, or contact Joshua Gorsuch, St. Petersburg's local home & condo expert, for all your home buying & selling needs!
Duncan McClellan Gallery
2342 Emerson Ave S, St. Petersburg, FL 33712 | Website
Duncan McClellan Gallery is found on Emerson Avenue. This gallery offers rotating exhibits of internationally and nationally recognized glass artists. In total, the gallery includes 3,000 square feet of space, along with another 5,000 square feet of outdoor courtyards and sculpture gardens. The location is often used to host events and meetings.
The Bula Barua Gallery
212 2nd St N, St. Petersburg, FL 33701 | Instagram
The Bula Barua Gallery showcases the unique work of artist Bula Barua. The artist specializes in the style of blown glass on canvas, using oils and acrylics on paper, canvas and aluminum. The contemporary art gallery is one of the newest to come to St Pete.
Ocean Blue Galleries
284 Beach Dr NE, St. Petersburg, FL 33701 | Website
Ocean Blue Galleries has locations in Downtown St Petersburg, Key West and Winter Park. As for the St Pete location, it showcases the works of collectible artists from the US and other parts of the world. The gallery also offers framing and art shipping services.
d-gallerie
1234 Dr M.L.K. Jr St N Unit C, St. Petersburg, FL 33705 | Instagram
Found in Downtown St Pete, d-Gallerie is a contemporary art gallery with a curated collection of original artwork from around the world. This unique gallery is family-owned. If you're not sure what you want but would like to try it out in your own home, the gallery does offer an in-home service for those in the Tampa Bay area. People living outside of the local area can opt for a virtual showcase.