Common Characteristics of Lofts in St. Petersburg, FL
Posted by Joshua Gorsuch on Friday, November 12, 2021 at 1:54 PM
By Joshua Gorsuch / November 12, 2021
Comment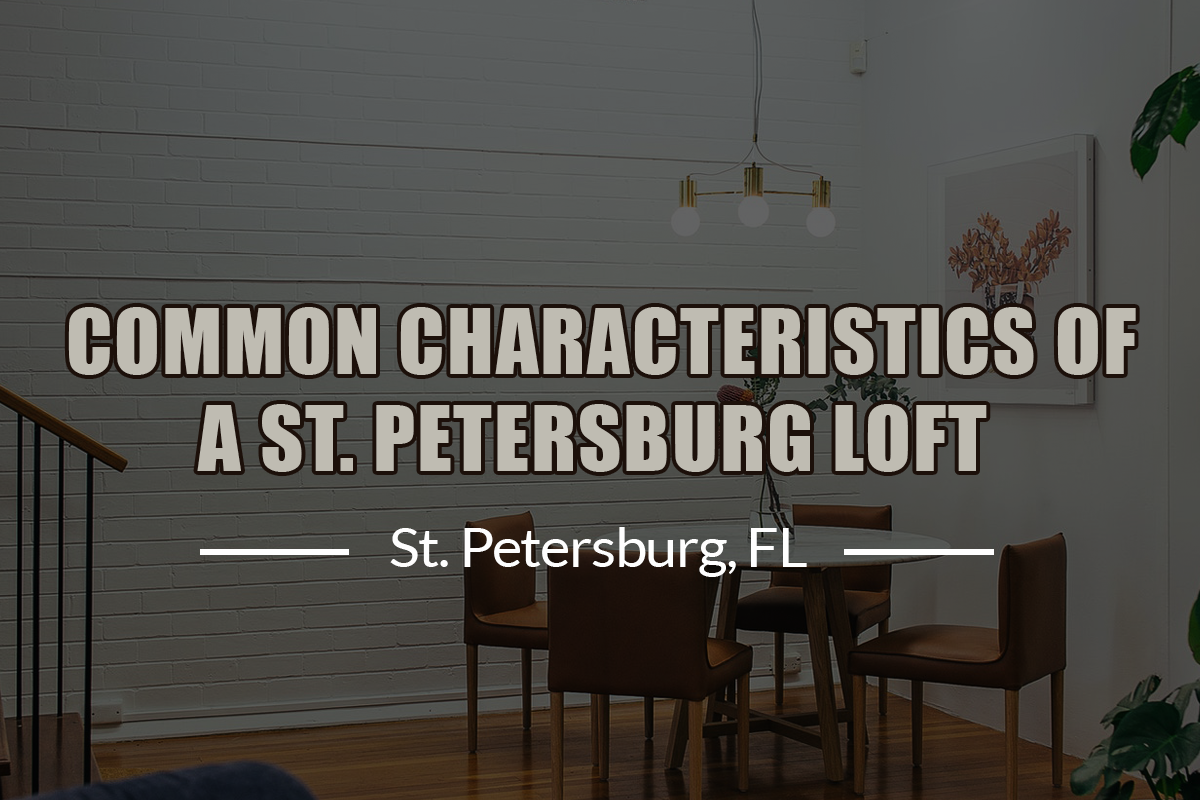 While the loft market in St. Petersburg may not be as robust as it is in other major cities with a richer industrial past, or perhaps even in nearby Tampa where you might find a few more available options than what's typically listed here, buildings like the McNulty Lofts, the Arlington Lofts, and even some newer construction developments that have loft-like characteristics like The Sage all help fill out the city's vast and diverse real estate landscape.
Throughout the country, lofts have developed a reputation for including spacious wide-open layouts and countless other industrial-inspired interior finishes, including high warehouse-like ceilings, factory-size windows, and even exposed brick and concrete walls and ceilings. And here in St. Petersburg, prospective buyers will encounter much of the same. So if you love what St. Petersburg has to offer and specifically want that urban-loft type living experience, here are just some of the finishes and features you can expect to find in a typical St. Pete loft-style condo:
Large (And Potentially Floor-To-Ceiling) Windows
Lofts and large, industrial-size windows go hand-in-hand; and here in Florida, floor-to-ceiling windows are all quite popular as well thanks to all the amazing water views home buyers seek. So not surprisingly, many lofts in St. Petersburg do feature floor-to-ceiling windows, including select units in the McNulty Lofts, St. Petersburg's most recognizable loft building.
Exposed Duct Work
Exposed duct work is also a relatively common interior feature you'll find in St. Petersburg lofts, and even some newer construction condo developments that have more of a "soft loft" look and feel. And although open ceilings with exposed duct work are typically more expensive to install, developers and condo buyers alike love the industrial vibe that remains ultra-trendy nowadays.
Love the look and feel of a loft-style condo? Search St. Petersburg lofts for sale or contact Joshua Gorsuch, St. Petersburg's local condo expert, for all your home buying & selling needs!
Open Layouts
A true industrial loft has very few walls and/or separation between rooms with perhaps the lone exception being the bathroom. You won't find many loft units in St. Petersburg with this level of openness, however, most do still have an open floor plan between the kitchen and main living area, ideal for condo buyers who love to entertain.
Exposed Brick Walls
Exposed brick can definitely be found inside units at the McNulty Lofts but don't expect to see much of it in the newer construction soft-loft condos throughout St. Petersburg. For my money, exposed brick is one of coolest loft features you can have in a unit, so if you're lucky enough to find something on the St. Petersburg market with exposed brick, you better act fast.