The Florida Hometown Heroes Housing Program FAQs
Posted by Joshua Gorsuch on Monday, August 15, 2022 at 12:12 PM
By Joshua Gorsuch / August 15, 2022
Comment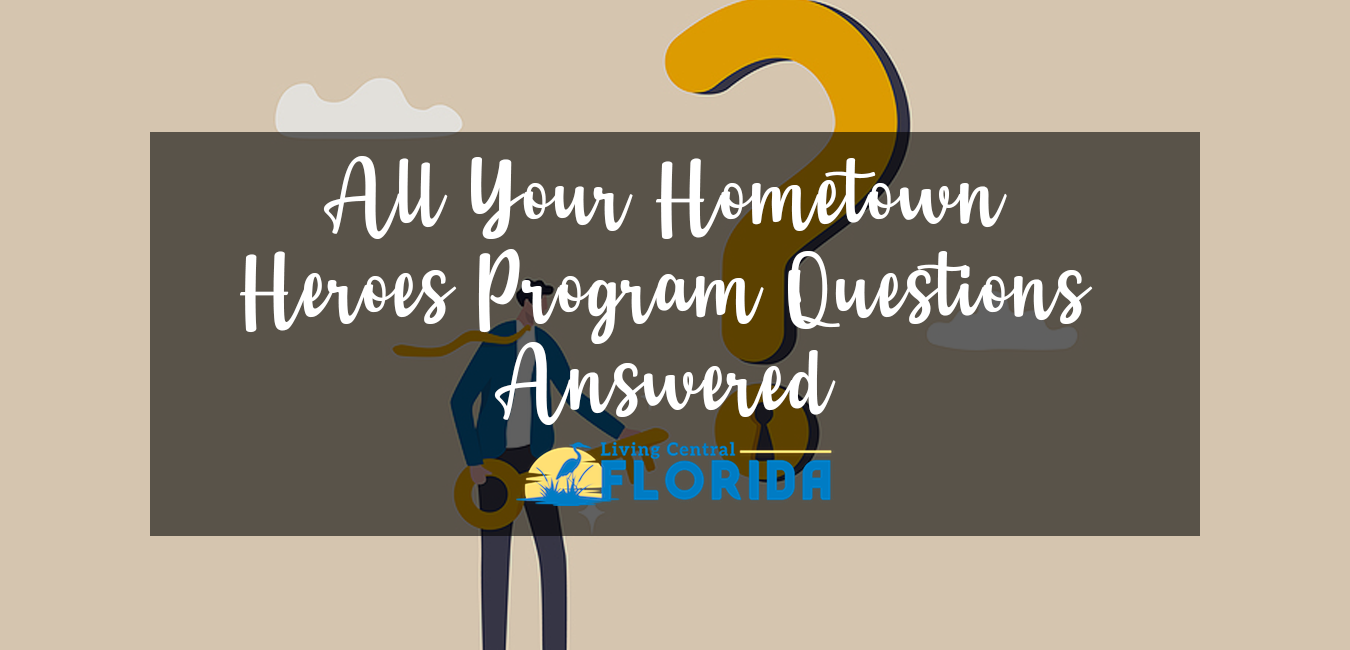 What Are Eligible Occupations for The Florida Hometown Heroes Housing Program?
Listed below are eligible occupations for the Florida Hometown Heroes Housing Program and other common questions associated with this new way to purchase a home in St. Petersburg and throughout the state of Florida.
Florida Department of Corrections & Florida Department of Law Enforcement Occupations
Sworn Law Enforcement Officer
Certified Correction Officer
Correctional Probation Officer
Federal Agency Occupations / Employers
All sworn law enforcement officers, certified correction officers, and correctional probation officers working for the following federal agencies are also eligible for the Florida Hometown Heroes program:
FBI
U.S. Department of Homeland Security
U.S. Marshals Service
U.S. Drug Enforcement Administration
Bureau of Alcohol, Tobacco, & Firearms
U.S. Immigration & Customs Enforcement
Florida Department of Juvenile Justice
Juvenile Detention Officer
Juvenile Probation Officer
Florida Division of State Fire Marshal within the Department of Financial Services
Florida Department of Health
Certified Paramedic
Certified Emergency Medical Technician
Speech Language Pathologist or Audiologist

Dietetic Technician

Registered Dietician or Nutritionist
Licensed Dietician or Nutritionist
Licensed Nutrition Counselor
Certified Respiratory Therapist
Registered Respiratory Therapist
Athletic Trainer
Certified Basic X-Ray Machine Operator
Certified Radiologic Technologist
Certified Radiology Assistant
Certified General Radiographer
Specialty Technologist (Radiologic)
Genetic Counselor
Florida Department of Education
Certified K-12 Educators

Classroom Teachers
Career Specialists
Librarian/Media Specialist
School Counselor
School Psychologist
Social Worker
Florida Department of Children & Families
Licensed or Registered Childcare Operator
Florida Board of Nursing
Certified Nursing Assistant (CNA)
Registered Nurse (RN)
Licensed Practical Nurse (LPN)
Advanced Practice Registered Nurse (APRN)
Certified Registered Nurse Anesthetist
Clinical Nurse Specialist
Certified Nurse Midwife
Nursing Home Administrator
Florida Board of Acupuncture
Florida Board of Medicine
Physician
Physician Assistant
Anesthesiologist
Psychiatrist
Naturopathic Physician
Certified Chiropractic Physician's Assistant
Chiropractic Physician
Osteopathic Physician
Florida Board of Dentistry
Dentist
Dental Hygienist
Dental Assistant
Florida Board of Occupational Therapy
Occupational Therapist
Occupational Therapist Assistant
Occupational Therapist Aide
Florida Board of Veterinary Medicine
Veterinarian
Veterinarian Assistant or Technician
Active Military Personnel & Veterans
Active Military Personnel
Veterans
What Are Purchase Price Limits For The Florida Hometown Heroes Housing Program?
Home purchase price limites for the Florida Hometown Heroes Housing Program are listed below. The information is organized by Florida county and mortgage type.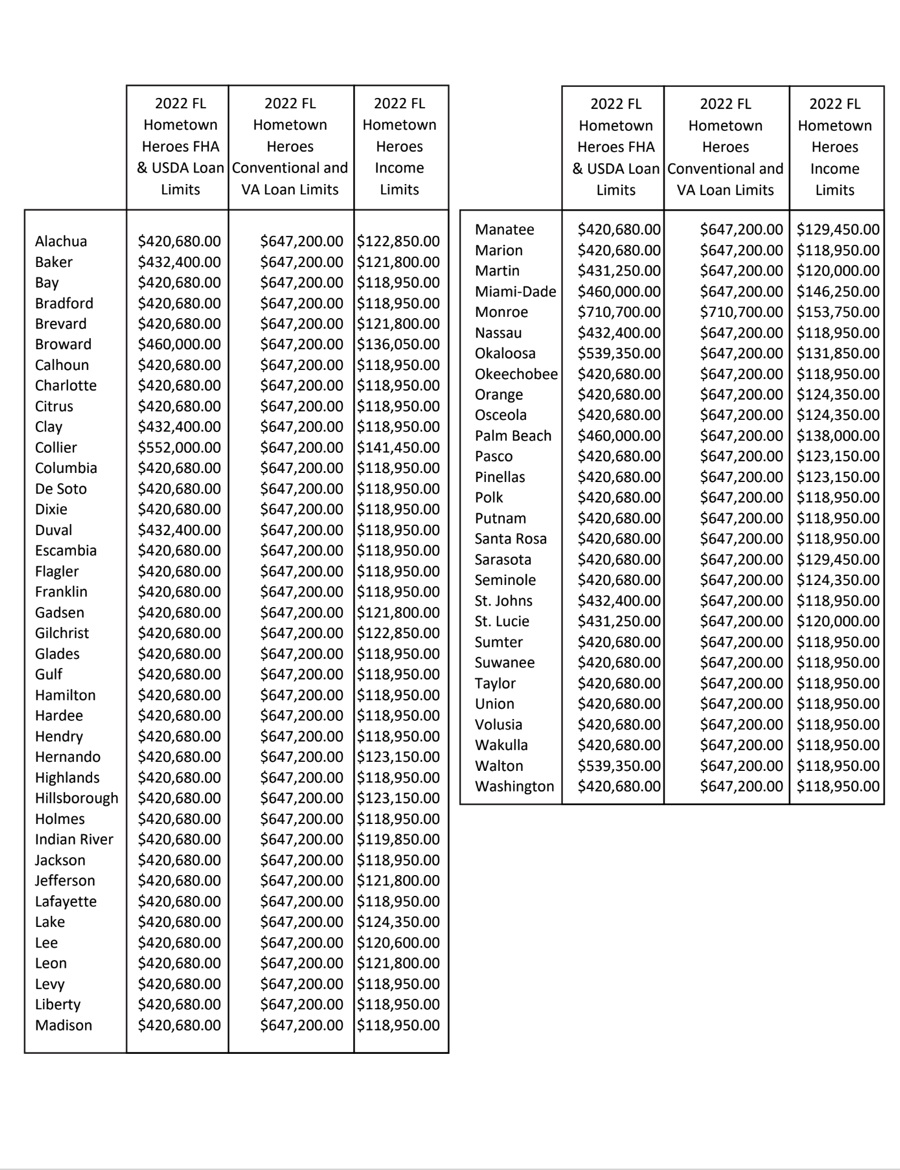 Related Florida Hometown Heroes Housing Program Content: