The Ultimate Hometown Heroes Housing Program For Florida Home Buyers
Posted by Joshua Gorsuch on Friday, August 5, 2022 at 8:10 AM
By Joshua Gorsuch / August 5, 2022
Comment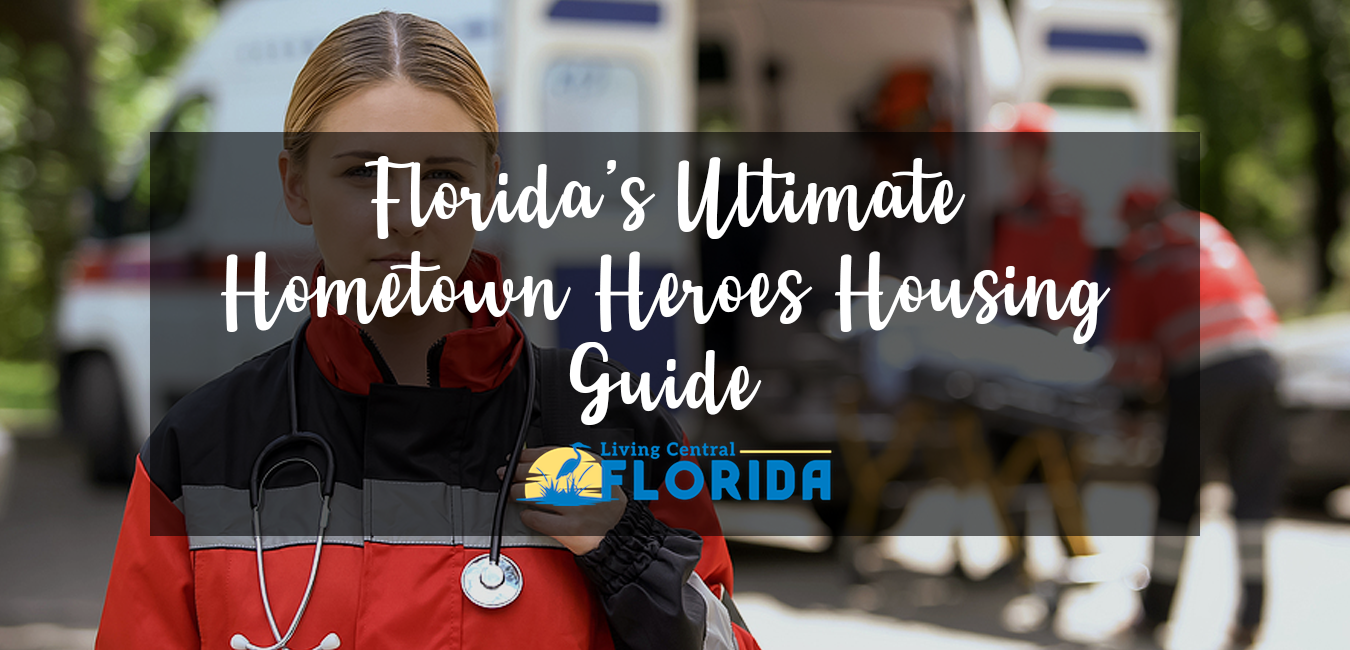 Homeownership is expensive, especially when coupled with rising interest rates and high-priced homes in many housing markets. Sadly, that's priced some potential homebuyers out of the market completely, including some workers the state considers critical to the well-being of the state, as a whole.
That's why Florida's Hometown Heroes Housing Program aims to make the process more affordable and attainable for certain community workers tasked with helping others. The program supports frontline community workers such as:
Healthcare professionals
Educators
Firefighters
Law enforcement officers
Childcare employees
Military & veterans
In an effort to give back to frontline workers and help with homeownership in the State of Florida, Hometown Heroes helps first-time, income-qualified homebuyers in certain fields purchase a primary home in the community where they work and serve. It does so by helping assist with things like a:
Down payment
Closing costs
The list of vocations that qualify is quite extensive, but you must be full-time and currently employed in the field. The list of qualified participants ranges from law enforcement officers and corrections officers to firefighters and paramedics, educators, childcare operators, nurses, and a large number of those employed as other health care professionals. Veterinarians qualify, too.
What The Program Provides:
Below market rate FHA, RD, VA, Fannie Mae, Freddie Mac first mortgage
No discount points or origination points
Reduced upfront fees
Down payment assistance
Assistance with closing costs
More specifically, buyers are eligible for up to five percent of the first mortgage loan, with a maximum of $25,000, in closing cost and down payment assistance. That closing cost and down payment assistance comes as a 0%, 30-year-deferred, non-amortizing second mortgage.
There are some purchase price limits and income limits defined in the program too, depending on where you work and live. It tends to vary by country. On the low-end of the scale, income limits start at about $120,000. Home limits start in the $400,000s in some counties, but go up to the mid $600,000s in some of Florida's other counties, like Miami-Dade. It's estimated that more than three-million people in Florida qualify for help under the new program, which covers a lot of Florida families and potential new homebuyers.
How Does it Work?
Because the money is essentially a loan, it does have to be paid back at some point, but there's no interest. A homebuyer who secures a loan under Florida's Hometown Heroes Housing Program has to pay it back after either:
Satisfying the mortgage
Selling the home
Vacating the home
Refinancing
Once a loan is paid-off, that money then goes back into the program to help future Florida homebuyers who also qualify for the Hometown Heroes Housing Program.
Who Qualifies?
To qualify, you must be working in a job that's listed as one of the eligible occupations and you must also be able to provide certification. In addition, you're required to meet the listed
Income threshold of your county
Have at least a 640-credit score
Connect with a participating loan officer
Only lenders who gain approval from Florida Housing are eligible to participate in the program, and loan officers within those companies also are required to gain approval in order to offer the product to prospective homebuyers.
Military Personnel
While the Florida Hometown Heroes Program covers a number of different professions including those in the health field, education, and law enforcement, the program can also benefit members of the military. It includes active miliary personnel from these branches that are exempt from the first-time homebuyer requirement:
Air Force
Coast Guard
Army
Marine Corps
Space Force
National Guard
Reserves
The program additionally extends to some military veterans, as well as some spouses, too. Florida's Hometown Heroes Loan Program offers those qualified under the military part of the program a lower rate on a first mortgage. It can also offer them some other special benefits. Members of the military were formerly covered under the Salute our Solider program, which ended in mid-2022.
What Funds the Program?
The $100 million program kicked off in the State of Florida on June 1, 2022. It covers those employed in around 50 different professions. It is administered by the Florida Housing and Finance Corporation, also known as Florida Housing. The money to operate the program was given to Florida Housing by the state legislature.
Ready to start your home search? Start browsing affordable homes in the St. Petersburg area
Related Florida Hometown Heroes Housing Program Content: