LEED Certified Condo Buildings in St. Petersburg FL
Posted by Joshua Gorsuch on Sunday, July 10, 2022 at 11:39 AM
By Joshua Gorsuch / July 10, 2022
Comment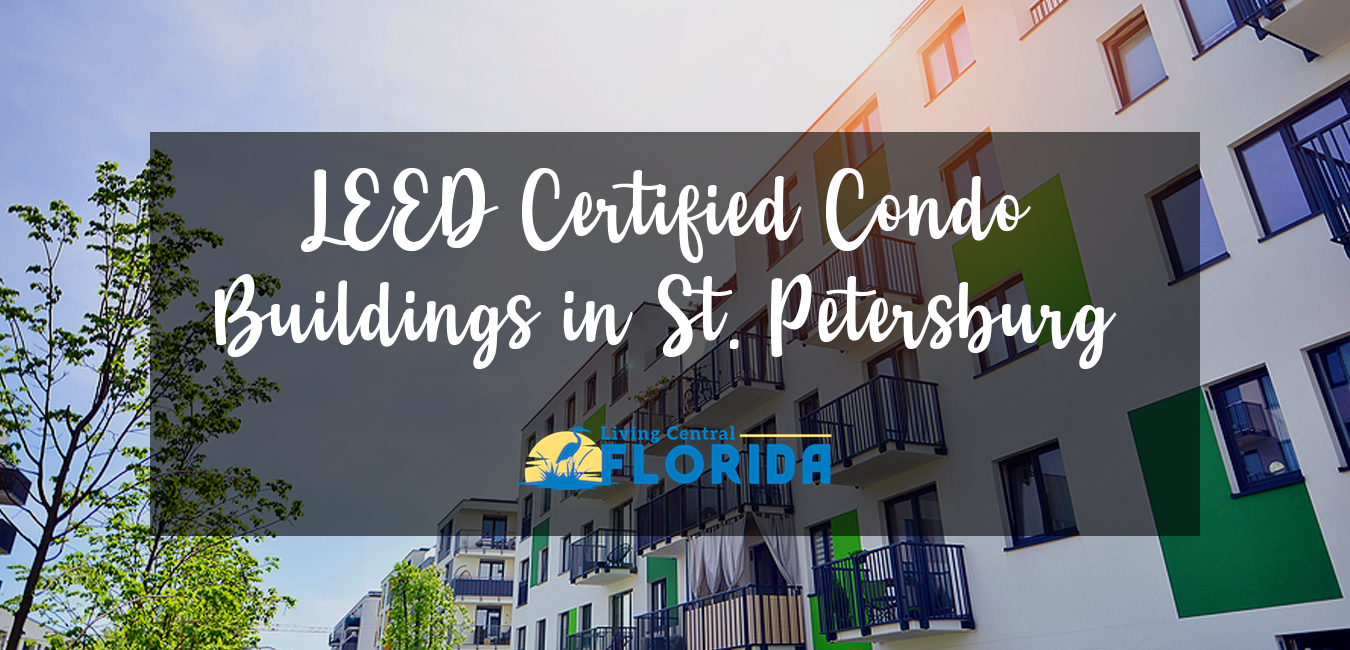 St. Petersburg, Florida, features a handful of excellent options for condo seekers looking for a home at a LEED-certified property. Condo seekers can choose from the first LEED-certified building in St. Pete or wait for the completion of two new condominium communities currently under construction.
One St. Petersburg is ready for residents now, and the Residence at Orange Station and Lake House will welcome new residents upon their completion. LEED is a green building certification program that guides the design, construction, and operation of property owners who want to build healthy, affordable, and energy-efficient homes and businesses.
Residences at Orange Station
The Residences at Orange Station will afford residents beautifully expansive views of downtown St. Petersburg from a 16-story tower in the Edge District. The new community will house 61 luxury condominiums with modern amenities and the opportunity to customize features like lighting. Residents may also choose designer finish packages and luxury appliances.
Designs call for residences that range from 1,210 to 2,542 square feet and offer one to three bedrooms. The condos at Residences at Orange Station have outdoor terraces, floor-to-ceiling windows in the living rooms, and ceilings reaching almost 10 feet. As part of the LEED-certified approach, the architects have included a zen-inspired pool courtyard with lush landscaping.
One St. Petersburg
One St. Petersburg was built in 2018 and offers residents on its east side views of the Gulf of Mexico, as well as picturesque downtown vistas. Construction began in 2015 and finished three years later with 253 units available for residents. The property was named "One" because it encompasses an entire city block. Shops reside on the ground level, and the lower stories house hotel rooms with the condos on the top floors.
Residences are open concept with subtle, modern features that offer residents the perfect canvass on which to create their personal vision. Condos range in size from 1,400 to 2,500 square feet, with the highest condos on the 41st story. One St. Petersburg is the tallest building in the city, and it's also the tallest building in Pinellas County.
Lake House
St. Petersburg will see the construction of another new LEED-certified condo building when work begins on an 18-story mixed-use tower on Mirror Lake. The proposed development will contain 77 condominiums and a large café.
The developers aim to achieve a LEED equivalent NGBS Silver green certification, which focuses on six categories, including energy efficiency, water efficiency, and indoor air quality. Building standards will also concentrate on resource efficiency, green lot development, and operation & maintenance.
Condo sizes at Lake House St. Petersburg will range from 980 square feet for the one-bedroom units to 2,280 square feet for the three-bedroom units. Four penthouses will sit atop the tower, with sizes ranging from 1,650 to 2,800 square feet. Buyers looking for a LEED-certified condo should expect to see prices starting in the $700,000s.
Related St. Petersburg Condo Content: