St. Petersburg Condo Buildings With Dog-Friendly Amenities
Posted by Joshua Gorsuch on Wednesday, December 1, 2021 at 9:53 AM
By Joshua Gorsuch / December 1, 2021
Comment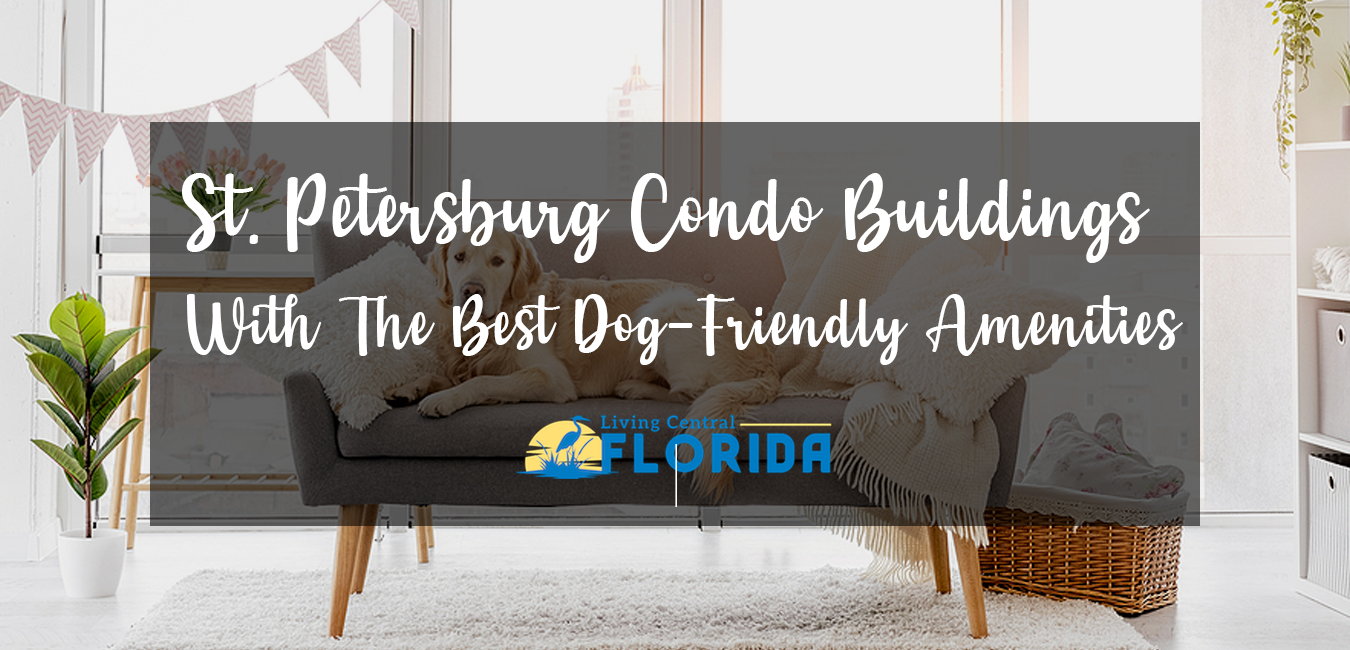 If finding a condo with room for your four-legged family member is important, St Petersburg has a number of great options. These are some of the condo buildings in St Pete that also offer dog-friendly amenities:
400 Central
The new 400 Central condo tower is expected to come with a number of high-end features as it rises high above Downtown St Pete. Those with dogs will certainly appreciate plans for a dog run. The building also promises a theater lounge, a sky lounge and a fitness and wellness center for condo owners.
Waterside at Coquina Key
Due to its location, Waterside at Coquina Key has the advantage of a waterfront path that's great for walking dogs, or simply going for a stroll yourself. In addition, you'll find some boat slips and boat docks on the property, plus fitness centers, swimming pools, tennis courts and even a business center.
Uptown Kenwood
Uptown Kenwood offers a collection of townhomes close to Downtown St Pete and the Waterfront District. This development has its own community dog park, plus you'll find several nearby sites and attractions located within walking distance of the townhomes. You'll also find such owner amenities as a swimming pool, courtyards and some community gathering space.
Cove at Loggerhead Marina
The Cove at Loggerhead Marina is another great choice for dog owners looking for a new place to call home in St Pete. When it comes to community amenities, the development has a dog run and it also some private roads that are great for walking a dog. This is a real bonus if you don't want to have to worry about going off-property to get in some exercise. This is a newer construction condo property too, which is oftentimes a real advantage for new and prospective condo owners.
Domus Urbana
Home to just 40 condos, Domus Urbana is a five-story building going up just a few blocks from Central Avenue. Because this new construction condo building is close to downtown it makes it easy to walk your dog around the city, exploring new places and getting in a little exercise for you and your pet at the same time. Although the location is certainly an advantage, Domus Urbana also has its own dog park. Other human amenities include a fitness center, a community room and some private balconies for a little outdoor space. The building additionally offers gated garage parking.
Related St. Petersburg Condo Content: