The Most Expensive Beachfront Condos on Florida's Gulf Coast
Posted by Joshua Gorsuch on Thursday, August 31, 2023 at 11:22 AM
By Joshua Gorsuch / August 31, 2023
Comment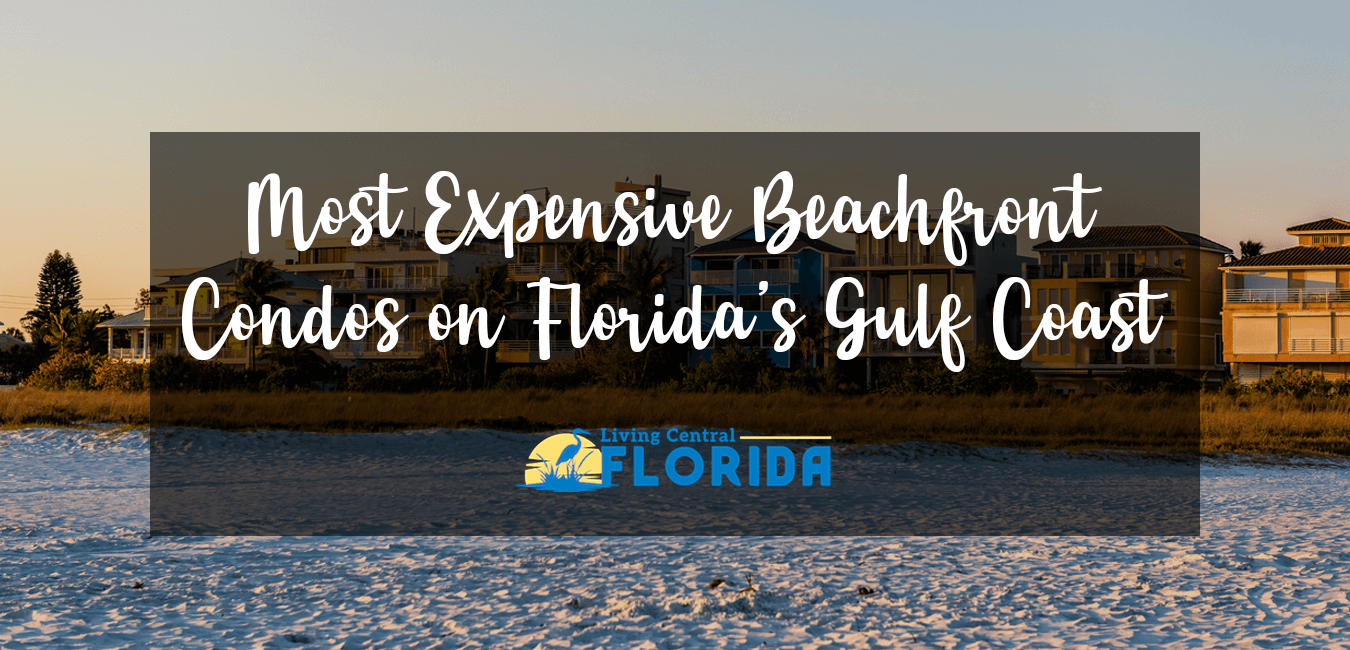 Beachfront condos and the Sunshine State go hand-in-hand. And Florida's Gulf Coast in particular is home to some of the most luxurious and expensive beachfront condo buildings you'll find anywhere. From Sarasota to Clearwater, these are some of the priciest beachfront condos you can call home.
Aria Longboat Key, Longboat Key FL
Completed in 2015, Aria Longboat Key is one of the most sought-after condos on the Florida Gulf Coast. We could list off countless reasons why, but for buyers, the most important among them is the amount of space per unit. 3,804 square feet is the minimum here. There's also a wealth of common spaces and services to take advantage of on site, namely a beachfront pool, spa, massage room, fitness center, yoga studio, assigned parking area, tennis court, and cabanas. When you choose to live at Aria Longboat Key, you're not just buying into a great condo with amenities; you're also buying the privilege of having the Gulf of Mexico as your very own backyard. This complex occupies prime beachfront property along the Gulf Coast with over 300 feet of private sands to enjoy.
Residences at Sandpearl Resort - Clearwater, FL
You'll find 117 beachfront condominiums at the Residences at Sandpearl Resort in Clearwater Beach, Florida. And they're like hot potatoes in the local real estate market and have been attracting luxury condo buyers since 2007. Why so, you may ask? The best answers are location and luxury. Everyone wants to live near the Gulf of Mexico, but few buildings of this caliber are actually on its edge. Gaze out from any window and you'll see a breathtaking view of the water and the white sands of Clearwater Beach. The residences at this complex have a number of floorplans of varying layouts that range between 1600 and 2500 square feet in space. You'll definitely pay a premium for one, albeit with the added bonus of enjoying everything the attached 4 Star 5 Diamond Sandpearl Resort has to offer.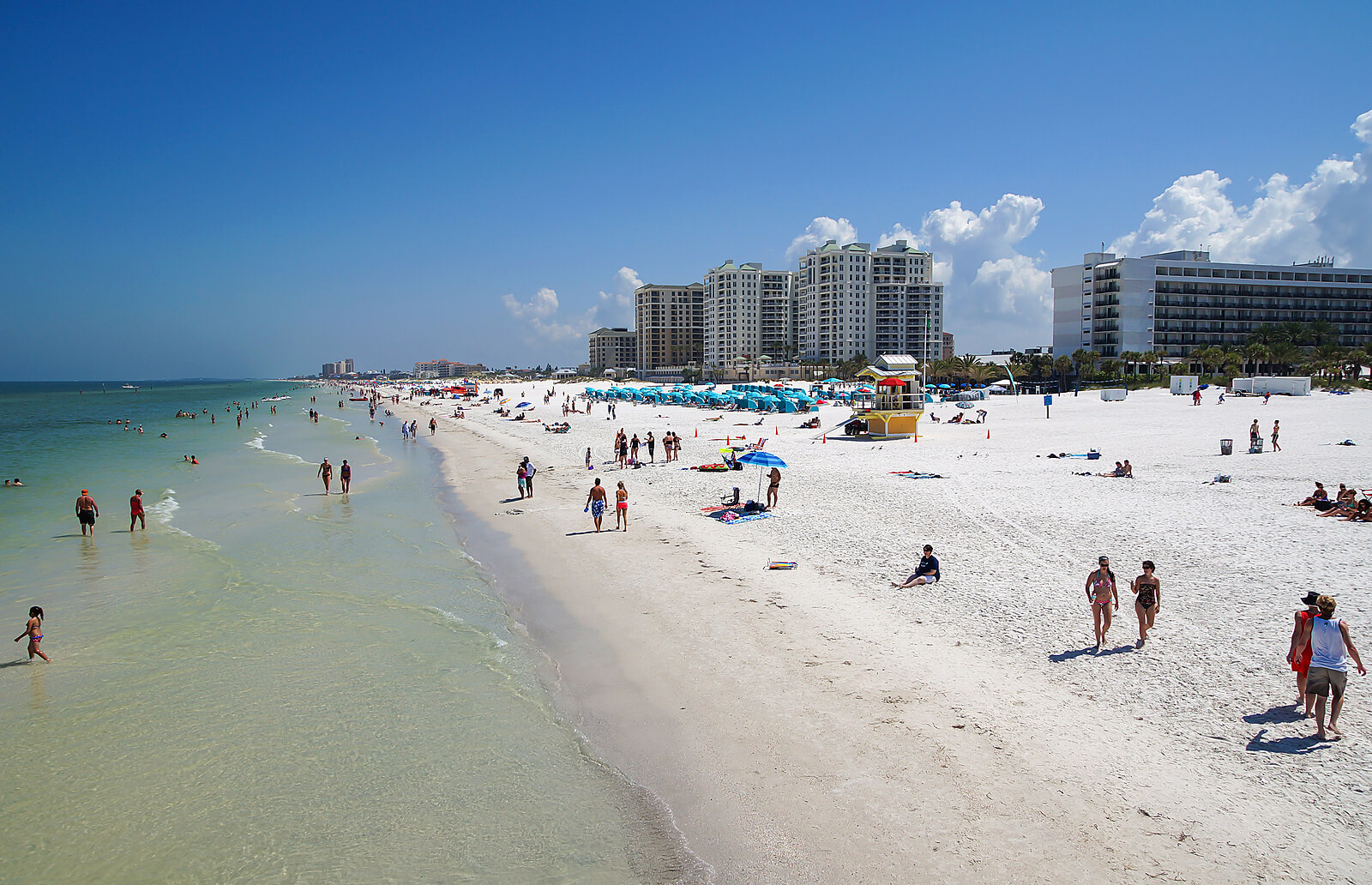 Looking for a luxury beachfront condo on Florida's Gulf Coast?
Start searching all available
beachfront condos for sale
, or contact Joshua Gorsuch, Central Florida's top local beachfront condo expert, for all your home buying & selling needs!
The Beach Residences - Sarasota, FL
Creatively named "The Beach Residences," this luxury condo building is, not surprisingly, all about beachfront living along the Gulf Coast . That's right - directly on the water. Perfectly siuttated on Lido Key, three miles from downtown Sarasota, Florida, The Beach Residences was completed in 2005 by none other than The Ritz Carlton, so you know it's going to be first-class all the way. Residents enjoy a slew of resort-style amenities, including a social room, state-of-the-art fitness center, media room, massage therapy room, pool, spa, grilling area, beachfront pool, billiards room, and over 400 feet of private beach space. And with most condos here asking between $3 and $8 million, it's absolutey one of the most expensive beachfront condo building's on Florida's scenic Gulf Coast.
Sage LBK - Sarasota, FL
The recently opened Sage LBK building in Sarasota may not have the rich history as other Florida beachfront condos, but it's already made a name for itself in the luxury real estate world. Only 16 units occupy its floors, every one with no less than 4,100 square feet of living space. Large windows make way for spectacular views of the Sarasota Bay and the private balconies open up to even more breathtaking scenery. The building possesses a 260-foot stretch of pristine Longboat Key sand beach, pool, fire pit, cabana area, yoga studio, promenade, game room, club lounge, and dog walking path. With all that said there's no surprise that the average cost of one of these units is in the multiple millions of dollars with homeowner's dues of an extra $3,800 or so a month.
Palazzo Del Mar - Indian Shores, FL
Have three million dollars to spare? If so, then you definitely won't regret investing it in a property at Palazzo Del Mar. Located along the coast of Indian Shores, Florida, this development of multi-bedroom beachfront condos doesn't just offer up amazing views With over 3,800 square feet of living space per unit, condos here are among the most spacious you'll find of any beachfront condo building. Although suite designs vary, all share luxurious features like high ceilings, full kitchens, wide balconies and even Jacuzzi-style baths. But you know what they say, it's what's on the outside that counts - like a shimmering pool, rejuvenating spa, and an expansive private beach just waiting to be explored. Secure parking and on-site security personnel keep residents and their belongings safe at all times.
Related Central Florida Beachfront Condo Content:
Read more about top condo buildings and where to search beachfront condos throughout the Central Florida region.